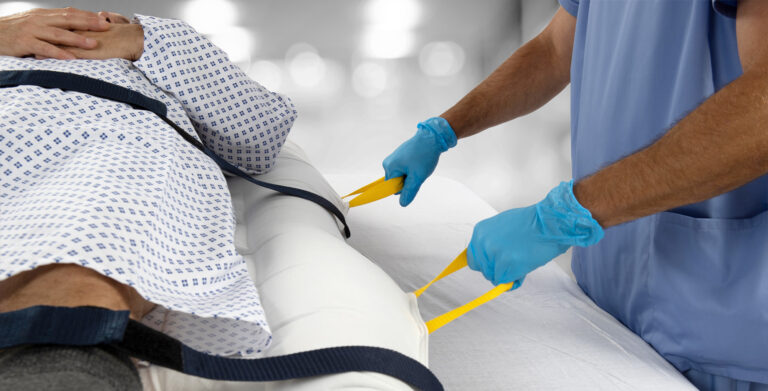 An efficient lateral transfer solution
BridgeAir™, an innovative air-assisted breathable lateral transfer and repositioning mattress, is designed to prioritize the well-being of caregivers, patients, and healthcare organizations. With its exceptional features, this mattress revolutionizes patient transfer by significantly reducing the physical effort required, offers advanced microclimate testing for optimal comfort, and provides value-driven purchasing programs that set it apart as the premier choice.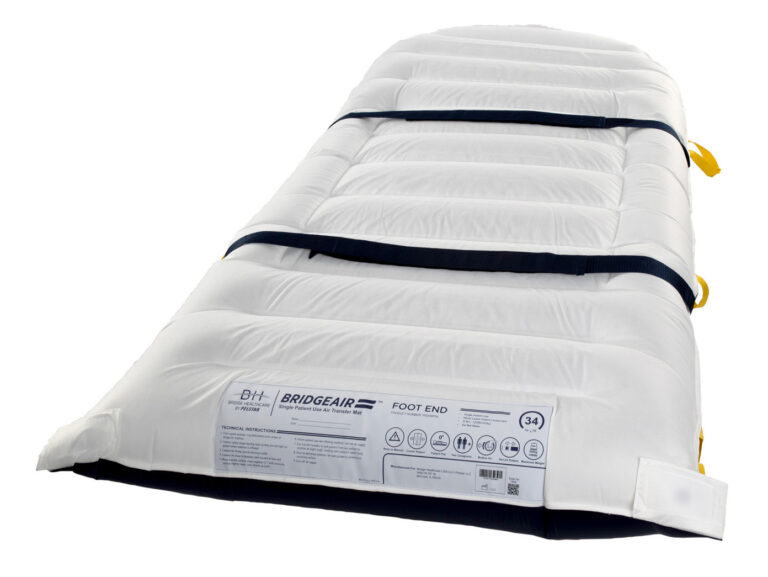 Design
Quality-focused design and construction
Rigorous clinical testing conducted with a leading independent laboratory
Clinicians can trust in the reliability and effectiveness of BridgeAir™ for patient care
 Safety
Reduce lateral transfer force by 80%-90%*
Minimize staff and patient injuries related to lateral transfers and repositioning
Easy to use; drives compliance
*Data available on request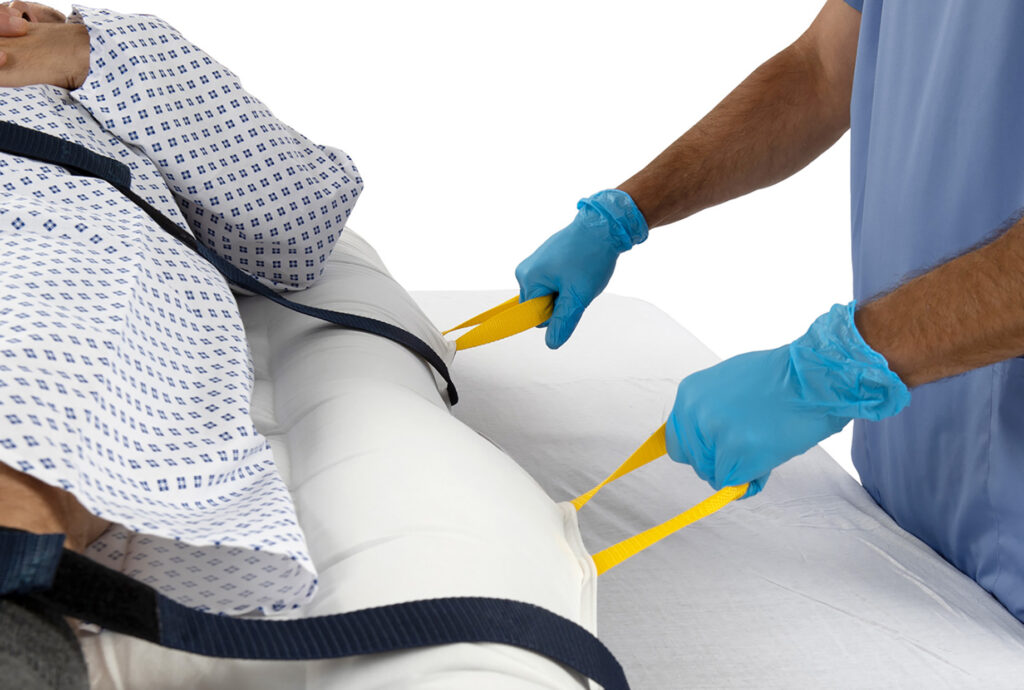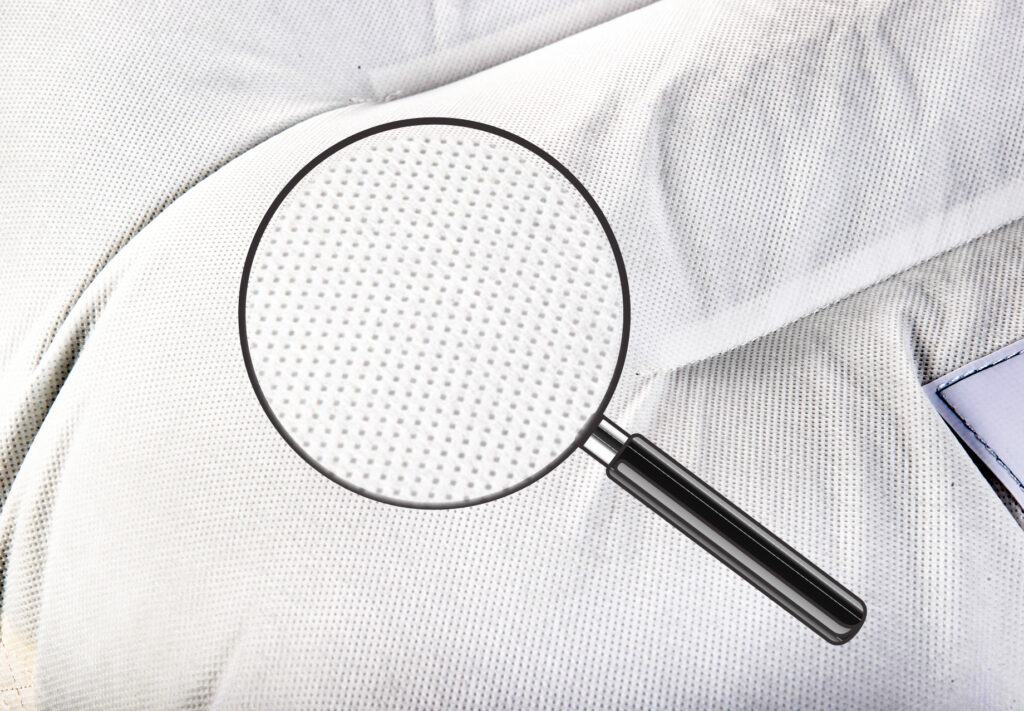 Microclimate
Advanced materials allow for optimal breathability
High-wicking properties maximize water vapor transmission rates
Safe to leave underneath the patient when not in use
BreatheDRY™ Absorbent Protection Pads for BridgeAir™
BreatheDRY™ Breathable Absorbent Pads are a white, soft flat sheet with an absorbent layer and a waterproof breathable underside that stops fluid from getting through to equipment below and wicks away moisture to protect the patient's skin— designed to be breathable and to manage climate control and preserve skin integrity.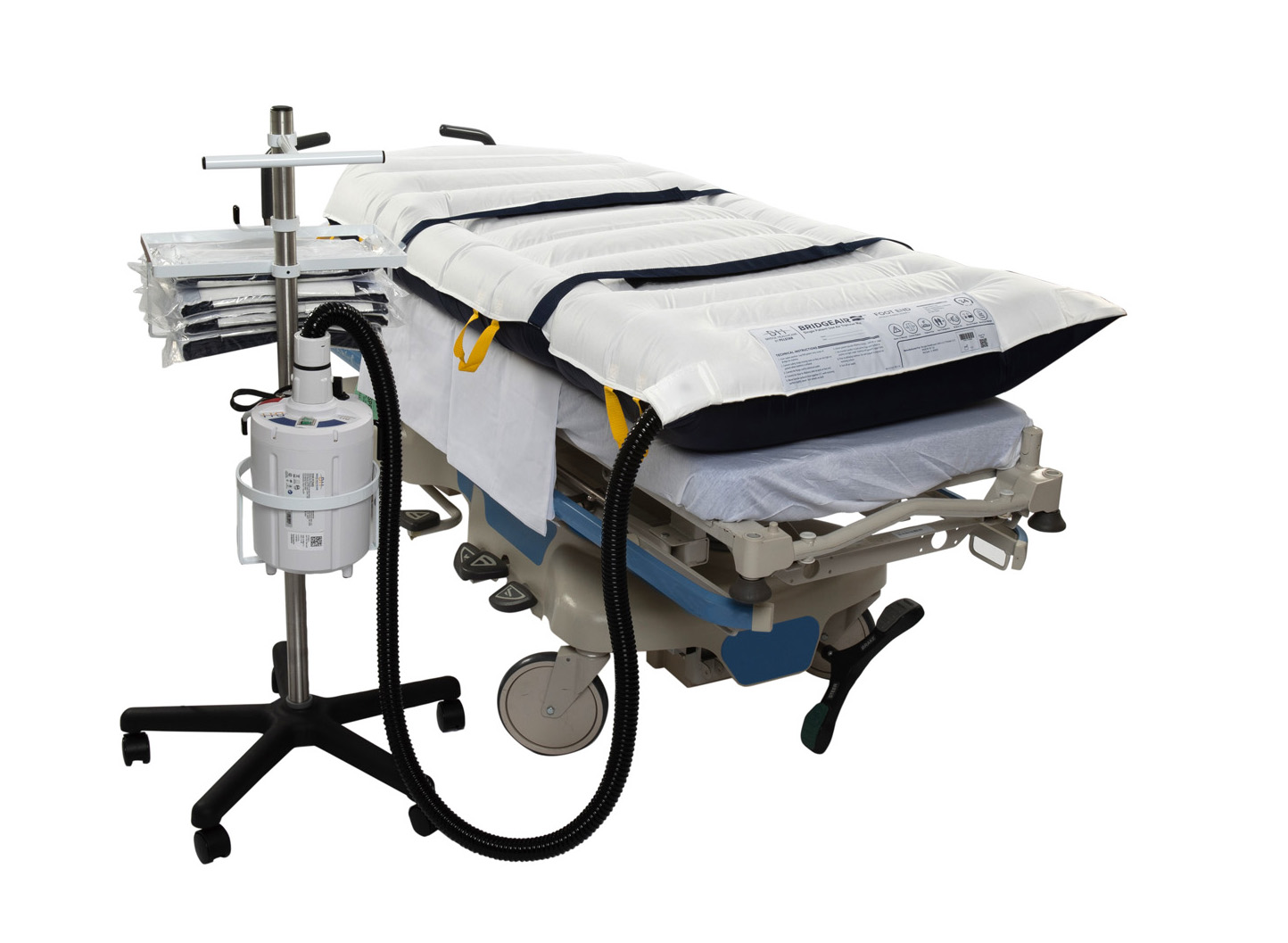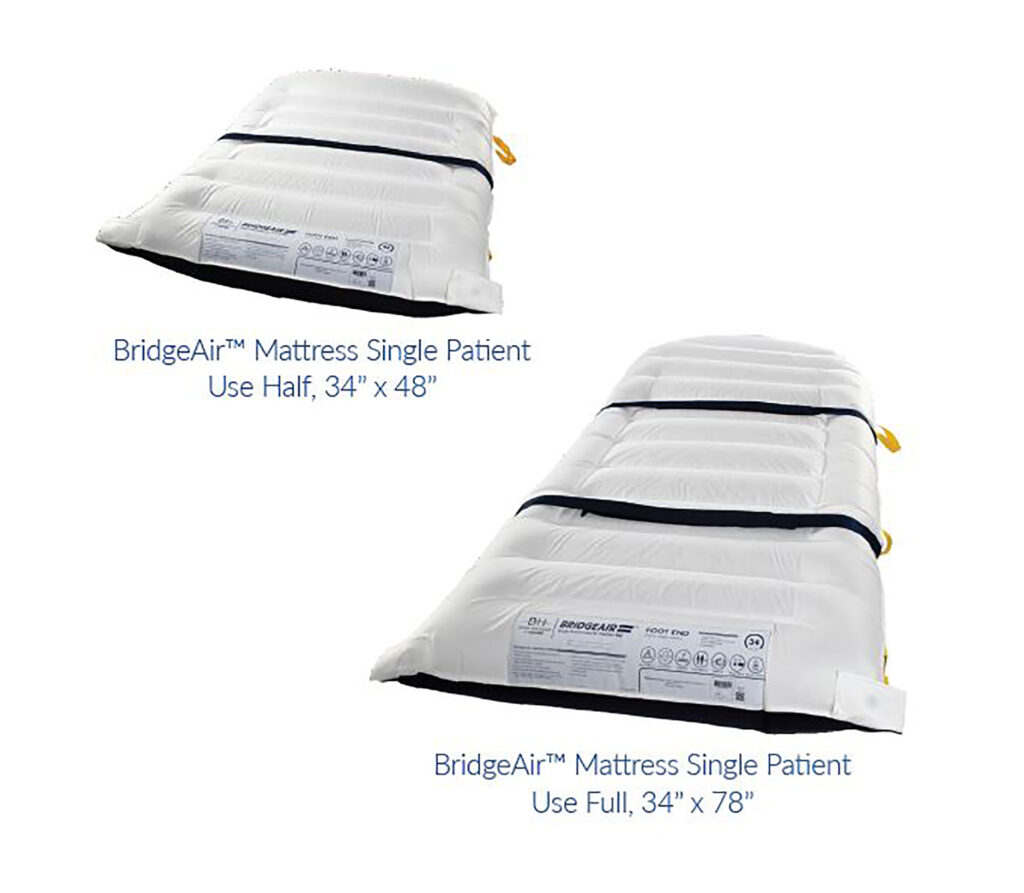 Specifications
Width: 34", 39", or 50"
Length: Full Size 78" or Half Size 48"
Material: Nylon, Latex free
Weight Limit: 1200 lb/ 545 kg
Radiolucent and MRI Compatible
X-Ray: BridgeAir™ Mattress Single Patient Use is radiolucent
MRI: BridgeAir™ Mattress Single Patient Use is MRI compatible (air supply must remain outside of MRI environment with extended supply hose)