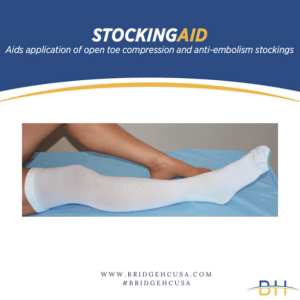 Our featured product of the week is our StockingAid! The StockingAid is an inexpensive aid for putting on open toe compression and anti-embolism stockings. Compression socks can be extremely difficult to get on, especially for the elderly. Our featured product of the week makes this process simple and easy.
Did you know that compression socks can stop you from feeling light-headed or dizzy? WebMD reminds us of the dangers of going without compression socks when a patient has undergone surgery, can't leave their bed to move their legs, or is high risk for circulation problems like DVT, varicose veins, or diabetes.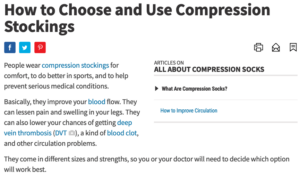 Our StockingAid was made with the patient in mind who has a hard time getting their compression socks on, but desperately needs them to avoid clots that lead to even more serious issues. We want to help make the healing process a little easier and simpler! Check out our 2 different styles here: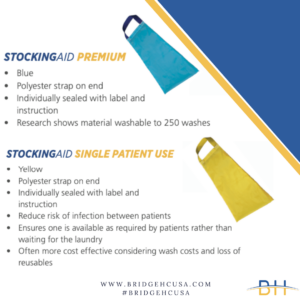 Our StockingAid makes it very easy for patients to put on compression socks- a simple assist in a sometimes-difficult task. Check out our "How To" and head over to our Contact Us page with any questions or order inquiries!